Commercial Ventilation System in Laval
Contact FRIGO GEORGES for the installation of commercial ventilation systems !
Certified installer
Trust us for an effective and efficient installation of your commercial ventilation system.
We install innovative equipment that can provide healthy air at all times. Rely on us for on-time project completion.
Choose from a wide range of equipment: air exchanger, filter, wall-mounted air conditioner, etc. ​​​​​​Trust our professional advice when choosing your ventilation system. We can also manufacture custom hoods to suit your business.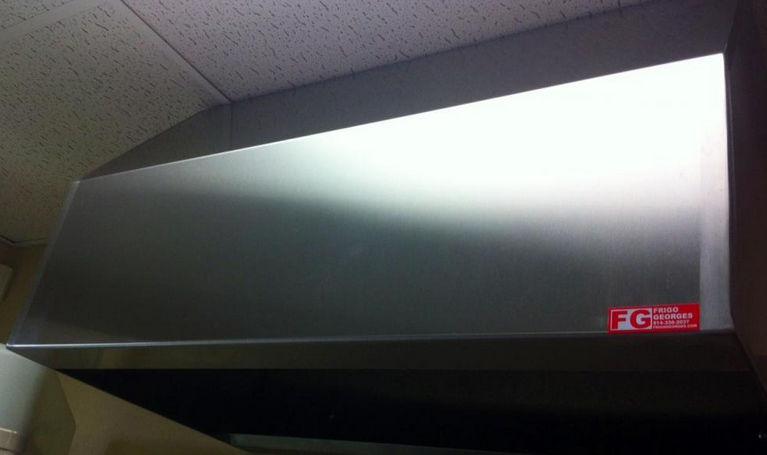 Make the most of effective and reliable ventilation system installation
Sale and installation of commercial ventilation and refrigeration systems
Scheduled or regular maintenance of ventilation and refrigeration equipment
Installation and maintenance of cold rooms
Experience
Fast installation and maintenance
Efficiency and effectiveness
Guarantee
After-Sales Service
Whole of Montreal (Laval , North Shore of Montreal, South Shore of Montreal)
Maintenance and repair
Apart from sale and installation, we also provide maintenance and repair services for all your equipment.
We come to you as quickly as possible to efficiently maintain or repair your equipment. You can also count on us for the supply and installation of commercial refrigerators.
We offer our services in Laval, Montreal and all over the North Shore of Montreal.
Call us for equipment breakdown or any other issues